Wide Range of Roots Blowers, Gas Boosters, Conveying System & Dust Collection System Manufacturer
Acme Air Equipments Company Pvt. Ltd. has completed a successful journey of two decades. In this voyage we have earned a reputation for premium quality manufacturers of Twin / Tri – Lobe Roots Blowers. We have to our credit successful development of Systems packaged to deliver Customer specific applications.
In just couple of years we have upgraded the manufacturing facility to deliver world class equipments.

Industries served
Cement
Chemical / Petro-chemical
Steel
Oil & Gas / Refinery
Power
Infrastructure
Fertilizer
Environment (ETP / STP / WTP)
Food and Dairy
Textile
Pharmaceutical
Nuclear
Aluminum
Biogas
Global Installations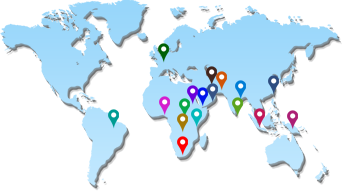 Applications

Pneumatic Conveying

Central Vacuum Cleaning

Charging of kilns in Cement & Steel Plants

Waste Water / Effluent / Sewage Treatment

Aeration in Storage Silos

Blending

Air drying

passivation

Mechanical vapor recompression

Flue-Gas Desulfurization (FGD)

Boosting of Gas

Charging of kilns

Used oil Distillation

Boiler application
Our Clients