Acme Air Equipments Company Pvt. Ltd. is an ISO 9001:2015 certified company is located in the industrial premises of GIDC (Gujarat Industrial Development Corporation) Ahmedabad – India and its manufacturing set up is spread across area of 16,000 Sq. Ft. The company as root blower manufacturer in India, designs and manufactures Roots type Blowers (Lobe type Rotary Compressors), Vacuum Boosters and Vacuum Pumps and complete systems like –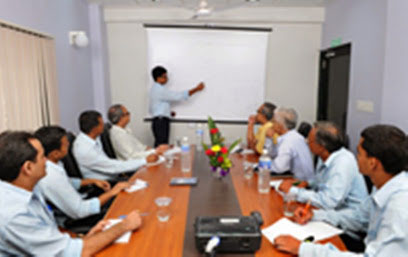 The company is one of the best roots blower manufacturers, and was established in the year 1990 as a partnership firm and purely service provider of roots blowers, vacuum boosters and vacuum pumps. The company gradually added the manufacturing operations and in the course of its journey achieved many accolades from its customers of providing quality products and strong after sales services. In the year 2009, the company shifted its manufacturing set up to a large premise in GIDC Ahmedabad and also transformed in to a Private Limited Company. The company is promoted and run by technocrats having rich industrial experience spanning over four decades in the field of blowers, pumps, boosters and related systems for various pressure and vacuum applications.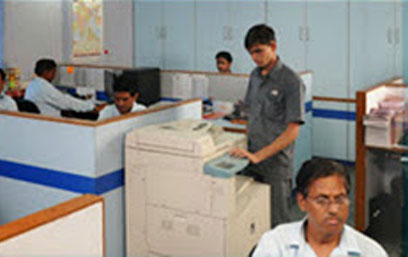 Our manufacturing set up includes CNC machines in order to ensure the high quality of critical components. The company has been supported by its experienced and hard working manpower in various departments.
The company believes in developing and sustaining positive and cordial relations with the customers and thereby providing quality solutions along with strong and efficient after sales service to its customers. In the year 2013, we were awarded a contract for the design, manufacture and supply of 4 nos. Nitrogen Booster Compressors (Twin Lobe Roots Blowers having capacity of 8650 m³/hr.) for handling Nitrogen Gas in closed loop application by Nuclear Power Corporation of India Ltd. and Walchandnagar Industries Ltd., for one of their prestigious and critical project at Kalpakkam site.
For the last nearly two decades we have earned reputation from companies in various sectors like Cement, Steel, Aluminum, Fertilizer, Power, Oil and Gas, Petrochemicals, Pharmaceuticals, Textiles, Food and Dairy, Chemical and Nuclear. We have also exported our products and systems to countries like Brazil, Belgium, Iraq, Dubai, Saudi Arabia, Nepal, Bangladesh, Sri Lanka, Vietnam, Malaysia, New Papua Guinnea and we are continuously exploring opportunities elsewhere.
The company has received repeat orders from customers based in Saudi Arabia, Vietnam, Sri Lanka, Belgium which stands testimony to the high quality, performance and acceptability of our products in International Market.
In order to further develop the business and to supply quality products and services to more customers, the company makes sincere efforts for vendor registration/vendor empanelment with various public and private organizations. We are already approved vendor with some of the public companies like Engineers India Ltd., Hindustan Petroleum Corporation Ltd. (HPCL Refinery), Gujarat State Electricity Corporation Limited (GSECL), Steel Authority of India Ltd. (SAIL), Hindustan Aeronautics Limited (HAL), Gujarat Narmada Valley Fertilizers & Chemicals Ltd. (GNFC), Bharat Heavy Electricals Ltd. (BHEL), Andhra Pradesh Power Generation Corporation Ltd. (APGENCO) to name a few.