Acme Air Equipments Company Pvt. Ltd. is an ISO 9001-2015 quality certified company. It is a most trusted and quality manufacturer of Gas Boosters (Booster Compressor), Twin/Tri Lobe Roots Blower and allied systems, established in 1990.
The natural gas is now widely used in many industries like power plants, furnaces, burners, glass manufacturing etc. to name a few. Depending on the variation in the consumption pattern by the different industries connected to the grid; fluctuations occur in the operating pressure. For consistency of quality and productivity it is necessary to maintain constant gas pressure for trouble free running of such installations. Our state-of-the-art Booster Compressor design fulfills this requirement.
The gas boosters design logic is stipulated in fully automatic mode. When the incoming gas pressure is constant and adequate as per requirement, the system will remain in a stand by position. Whenever incoming gas pressure drops this system will automatically be activated and it will maintain the required pressure.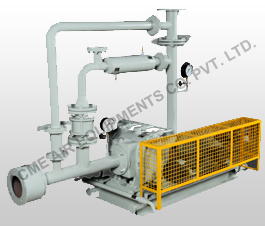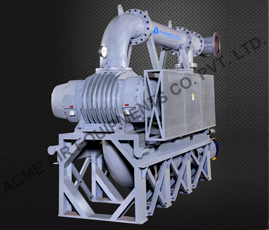 Features
Auto control
MOC compatible to handle explosive medium
Controls suitable for flame proof operation
Dry working chamber
Regenerative suction