Infrastructure development in any economy is of primary importance. A country or state having good infrastructure helps economy grow by attracting good investments. One such sector contributing to growth in infrastructure in developing country like India is Cement Sector. India is one of the major producer and manufacturer of cement with large number of cement manufacturing companies present in the country.
A cement manufacturing plant consists of many stages and various cycles. Roots Blower (Twin Lobe Roots Blower also called Rotary Compressors) are widely used and installed in some of the important operations in cement manufacturing plants. These include charging of kilns, pneumatic conveying of cement and fly ash, aeration of silos, to name a few. The quality of these Roots Blowers should be extremely good and reliable to operate in such stringent and critical conditions of a cement manufacturing plant.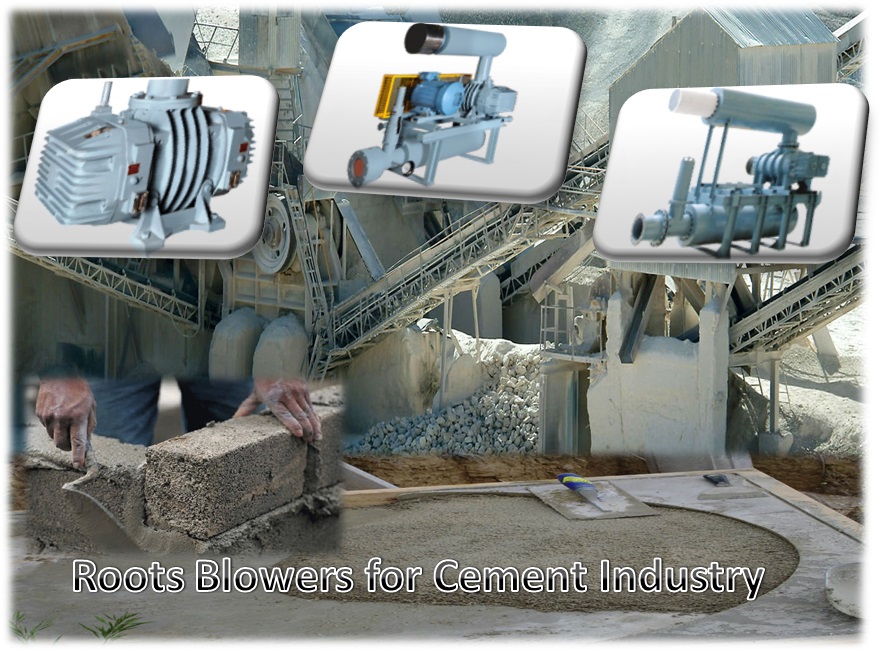 Charging of kiln is one of the critical stages where Roots Blowers (Twin Lobe and Tri Lobe Roots Blowers also called Rotary Compressors) are used. Roots Blowers are also used to pneumatically convey cement and fly ash from one point to another point in a cement manufacturing plant. This cement silo blower helps in swifter and waste free transfer of cement completing the operations on time and thereby increasing total productivity of the plant.
Acme Air Equipments Company Pvt. Ltd., an ISO 9001-2008 certified company, manufactures high quality Roots Blowers. The company has been manufacturing Roots Blowers (Twin Lobe and Tri Lobe Roots Blowers also called Rotary Compressors) since 1990 and has been supplying to some of the leading and quality cement manufacturers in India.
Besides the Roots Blowers, the company also offers Vacuum Pumps, Vacuum Boosters and Pneumatic Conveying Systems like Cement/Fly Ash Conveying System, Dust Collection System and Catalyst Loading/Unloading System.
For more details about our products and systems, please email your requirements at info@airequipments.com