With oil becoming an important and a scarce resource day by day, industries have begun to explore new ways and means to save it. Distillation of used oil is one such method in order to conserve oil and re-use the same after removing impurities from it.
Acme Air Equipments Co. Pvt. Ltd., an ISO 9001-2008 certified company, manufactures wide range of stand alone machines like Rotary Compressors (Roots Blowers) , Vacuum Pumps, Vacuum Boosters and complete systems like Pneumatic Conveying System, Catalyst Loading and Unloading System, Dust Collection System, Cement/Fly Ash Conveying System and Mechanical Booster System.
With changing times and improvements in technology, we have developed complete systems used in distillation of used oil. Beginning from design stage to sourcing, machining, assembly, testing, painting and packaging, we provide complete solutions to customers and industries catering to used-oil distillation plants.
The complete oil distillation system works on the principle of vacuum distillation, whereby the pressure above the liquid mixture to be distilled is reduced to less than its vapor pressure causing evaporation of the most volatile liquids. This distillation method works on the principle that boiling occurs when the vapor pressure of a liquid exceeds the ambient pressure.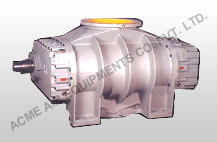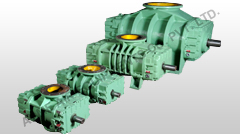 Our complete system used for oil distillation is economical and user friendly. We have developed systems which can cater to two main distillation vessels simultaneously with single power source. This has led to increased efficiency of the overall distillation plant.
Further in our design of used-oil distillation system, we have utilized two stage water ring vacuum pump in place of two stage oil sealed vacuum pump. This avoids contamination of vapor in sump of oil sealed vacuum pump resulting in minimum down time. Also we provide pre-filter with ceramic elements to trap the carbon particles. This complete system is fully automated with VFD for boosters to take care of system performance.
For more details, customer specific application and requirement, please feel free to get in touch with www.acmeairequipments.com