The vacuum pumps are the mechanic device that are applied to remove gas molecules from a sealed volume in order to leave behind a partial vacuum. The mechanical vacuum pumps are used in many industrial and scientific processes. The industrial vacuum pump systems are used in varied industries such as Food & Beverage, Chemical, Plastic, pharmaceutical, and many more.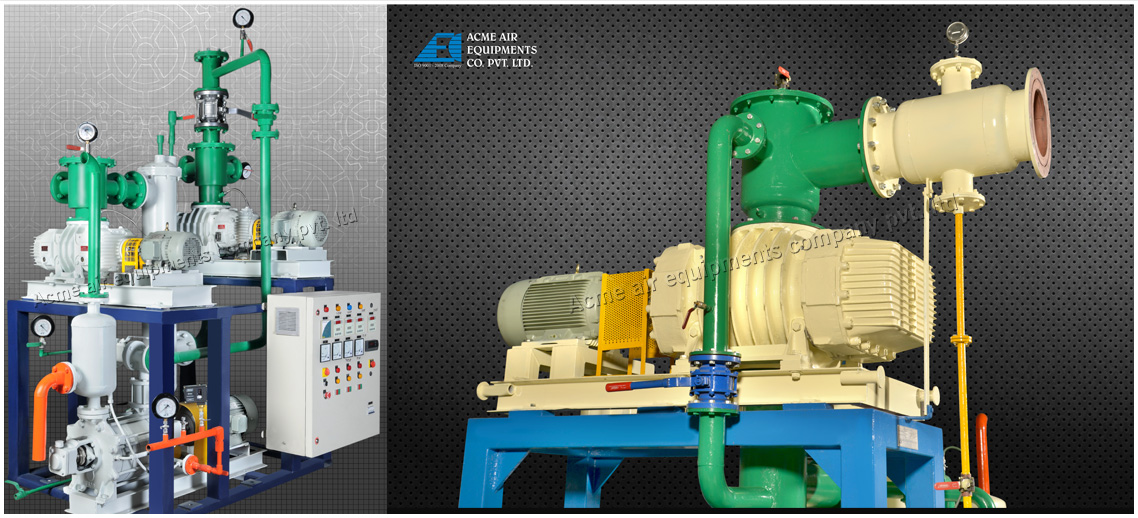 Diverse Range of Vacuum Pumps with their Applications
There are various types of industrial vacuum pumps available in economy to cater the specific demands and requirements of users. Some of the are listed below:
Liquid or Water Ring Vacuum Pump
Liquid Ring Vacuum Pump consists of impeller with blades which are attached to a center hub located in a cylindrical body.
Prior operating, industry vacuum pump should be partially filled with any liquid compatible having apt vapor pressure properties like a sealant liquid or any other liquid to achieve vacuum.
In Water Ring Vacuum Pump, the water is used in place of a sealant liquid.
When the pump starts, the impeller slings the liquid sealant, by applying centrifugal force. There is a cooling system to dissipate the heat produced during the operation.
Applications
There are different types of types of pumps and their applications, and vacuum pump usage is common in different industries.
Liquid ring vacuum pump is used commonly in water remediation, food processing and pharmaceutical production.
Pharmaceutical Industry: The vacuum pumps are used for drying, vapor recovery, etc.
Food Industry: It is used to remove water from the food production process.
Water Remediation: It is used to treat damage water, contaminated groundwater etc.
Oil Sealed Vacuum Pump
Oil-sealed liquid ring vacuum pump provides maximum reliability under the toughest conditions.
In these highly efficient systems there is no metal-to-metal contact between the impeller and casing and also require no internal lubrication.
It can be operated for long working hours by using specially formulated low vapor pressure sealing fluid. It also prevents corrosion and scale build-up.
The air/oil separator eliminates oil carryover and ensures the cleanest environment. The transformation from water cooled to air cooled will save the cost as well as reduce groundwater runoff contamination.
Applications
Oil Sealed Vacuum Pump is widely used in all vacuum engineering and it is suited for industrial and research applications.
Packaging Industry: It is applied for packaging process of cooked and fresh meat, tumbling, filling, and sealing.
Paper and Printing: The vacuum applications are many, and is used in presses, in bindery equipment including stitching lines and perfect binding. It is also used in newspaper production.
Rubber and Plastics: It is used for thermoforming applications, extruder barrel degassing, mold degassing, and material handling.

Why Acme Air Equipments Co. Pvt. Ltd.?
Acme Air Equipments Co. Pvt. Ltd. is an ISO 9001:2015 Certified Company and one of the leading vacuum pump manufacturers in Ahmedabad, India, and is involved in manufacturing and supplying high quality of vacuum pumps. The company also offers diverse range of products such as Roots Blowers, Rotary Compressor, Gas Boosters, Cement Feeding System, Dust Collection System, Catalyst Loading/ Unloading System, Pneumatic Conveying System, and Mechanical Vacuum Boosters. We have an advanced infrastructure, technological staff and huge production capacity which allows us to deliver high-tech products and unmatched customer support services at cost-effective rates to our valuable clients across the globe.