The Dust Collection System is essential for any business. Dust collector helps you to collect airborne particles of various contaminants. It is a system where contaminated air is drawn into ducts and sent to a filtration or cleaning system.
Benefits of Dust Collection System
The best dust collection system design will allow you to maximize safety while increasing efficiency. Not only will the dust-collection system improve the safety of your employees, but it will also increase your efficiency. In addition to safety and efficiency, a dust-collection system will help you meet or exceed regulatory requirements. Most production facilities must meet standards set by the industries.
A good dust collection system will ensure that the air in the workplace is safe. The dust collector will help protect the health of employees by reducing harmful substances that can harm the body. Inflammatory disorders can result from the inhalation of contaminated air. For this reason, a dust collector must be designed specifically for your industry. The filtration system of automatic dust collector system should be designed to protect employees. A dust collection system can make it safe for your employees and the surrounding environment.
How to Choose Dust Collectors?
If your business produces a lot of airborne dust, it is necessary to consider the types of filters that can reduce the risk of a fire or explosion. You can also choose an automatic dust collection system if you want to control the amount of dust in the air in your workplace. This will prevent the accumulation of fine particles and ensure that your employees are not exposed to hazardous materials. In addition to this, a good filtering system will improve the quality of the air and the safety of your workers.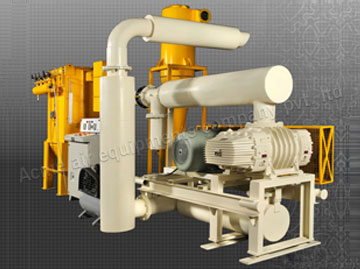 Mechanical Vacuum Boosters
A mechanical vacuum booster enhances the existing vacuum level in a process. This pump is combined with the existing vacuum pump. It is an efficient option for process industries that need high pressure or low flow rates. Acme Air Equipments Company Pvt. Ltd. provides one of the most popular mechanical vacuum boosters. Its performance and efficiency have earned it a reputation for reliability and efficiency.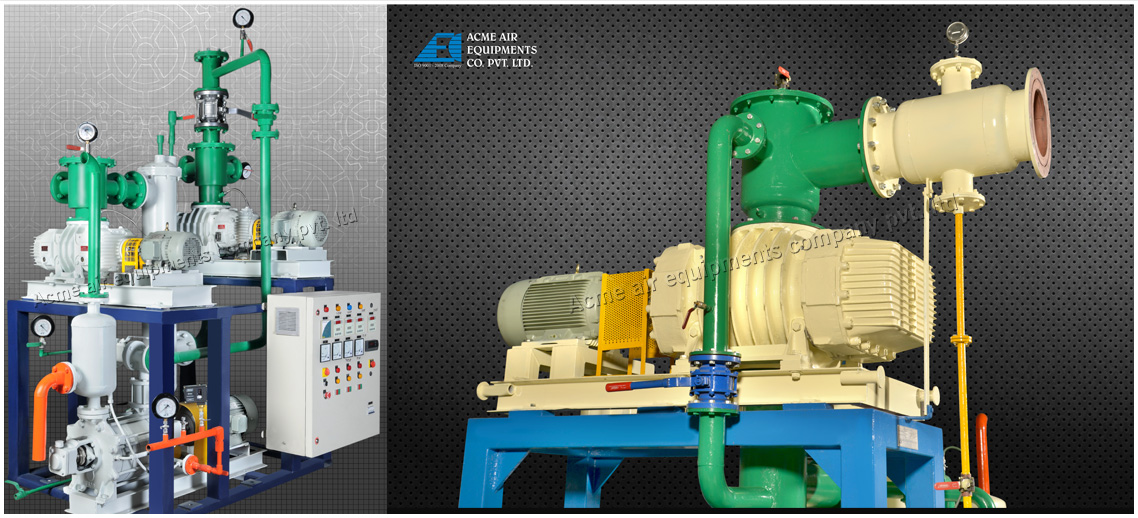 Applications & Advantages of Mechanical Vacuum Boosters
A mechanical vacuum booster is a perfect solution for many industrial applications. These pumps can replace your existing vacuum pump and increase its power and efficiency. These pumps are completely dry and are ideal for condensable and toxic gases. They are also highly reliable, have low power consumption, and are very easy to maintain. There is no need to upgrade the existing vacuum pump, as mechanical vacuum boosters are easy to install and use.
A mechanical vacuum booster is ideal for many different applications. Some of these uses are vacuum drying, solvent recovery, flash cooling, and de-gassing. Others include space simulation. These pumps are suitable for many industries, and they can handle a wide range of gas and vapor loads.
The mechanical vacuum booster is an additional pumping stage that can increase the pumping speed. They can be used to increase the overall pumping capacity. They are suitable for a variety of dry and non-condensable liquid and gas applications. In addition, they can be installed in existing roughing pumps to improve their performance.
Acme Air Equipments Company Pvt. Ltd mechanical vacuum boosters feature state-of-the-art twin-lobe mechanical vacuum boosters. These are excellent vacuum pumps that can operate at low working pressure. The main advantage of using these mechanical vacuum boosters is that they are energy efficient and are ideal for any industry. Its low power and maintenance costs make it an economical choice for any application.
In Conclusion
Dust Collection Systems are ideal for many manufacturing industries to control air pollution, and keep environment safe for its workers and with mechanical vacuum boosters are ideal for industrial applications that require high volume and low pressures. We at Acme Air Equipments Company Pvt. Ltd offer best and highest quality Dust Collection Systems and mechanical vacuum boosters to meet the needs of various processes.