A vacuum pump plays an important role in the pharmaceutical industry. The pumps are used in the processes of dye, crystalize, sterilize, and degassing. The tool can be deployed at all scale and sector of drug manufacturing. The vacuum pumps are a component of each vacuum prime system designing and used in making bulk drugs, intermediate product, or Active Pharmaceutical Ingredients (APIs).
All the procedures by vacuum assures us that the products remain unaffected by wear and tear as they go through high temperature; in addition, the process is pretty quick and more energy efficient as compared to legacy procedures.
Applications of vacuum pump in the pharmaceutical industry
Drying
After the process of filtration or centrifugation, the drying process is the next step. It is done through separation of liquid from solid as heat is applied to the wet products. The heat helps evaporating moisture and leaves off the solid ingredients.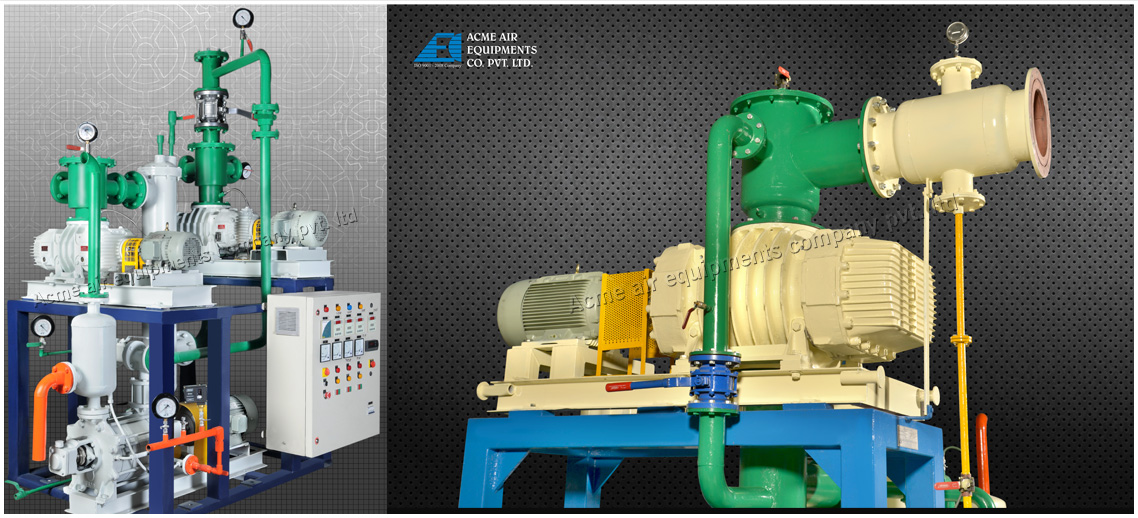 The importance of liquid ring vacuum pump in the pharmaceutical industry is that the vacuum drying saves active ingredients from getting damaged. Also, it is possible to maintain low temperature that in turn prevents oxidation and reduction of active ingredients.
Distillation
Vacuum pump distillation is a customized process to separate liquids that are different in texture, temperature, and pressure. In this vacuum pump for distillation process, a compound is separated by applying a pressure that is a bit lesser than the standard atmosphere pressure. In other words, a compound gets boiled under its normal boiling point, which, in turn, prevents it from getting decomposed.
Sterilization
Sterilizing a substance means to make it free from microorganisms such as bacteria, viruses, and fungi. The process of sterilization is one of the most important factors in hospitals and healthcare centers for patients' safety. Specially designed liquid ring vacuum pumps help eliminating air pockets and maximizing powerful steam penetration in cleaning medical equipment, surgical tools, and instruments.
Degassing
The procedure used to remove dissolved or residual gas is known as degassing. It is an important process in the pharmaceutical industry. Vacuum pumps helps remove undesired gasses and hence help improving the product quality without inducing cross contamination.
Crystallization
The last process performed in manufacturing active pharma ingredients is called crystallization. The process is all about evaporation and cooling down the excess from already saturated liquids. The process leaves behind crystals as vacuum pumps put pressure at various degrees to evaporate the unwanted stuff.
The importance of vacuum pumps in pharmaceutical industry cannot be overlooked. Using such powerful tools and the dry vacuum pump working principle, assure us that the drugs and medications remain unaffected for their potency and effectiveness while undergoing heating processes.
If opted for any other instrument, machine, or tool, manufacturers in pharmaceutical or nutraceutical industries cannot ensure foolproof sterilization, degassing, and crystalizing. Such a move would also affect the end consumers as they may not get quality products risking their lives.
If needed, one can take expert's opinion in choosing the vacuum pumps to install in pharmaceutical factories. There are many renowned manufactures on the market that provide good quality liquid ring vacuum pumps with unparalleled maintenance support.